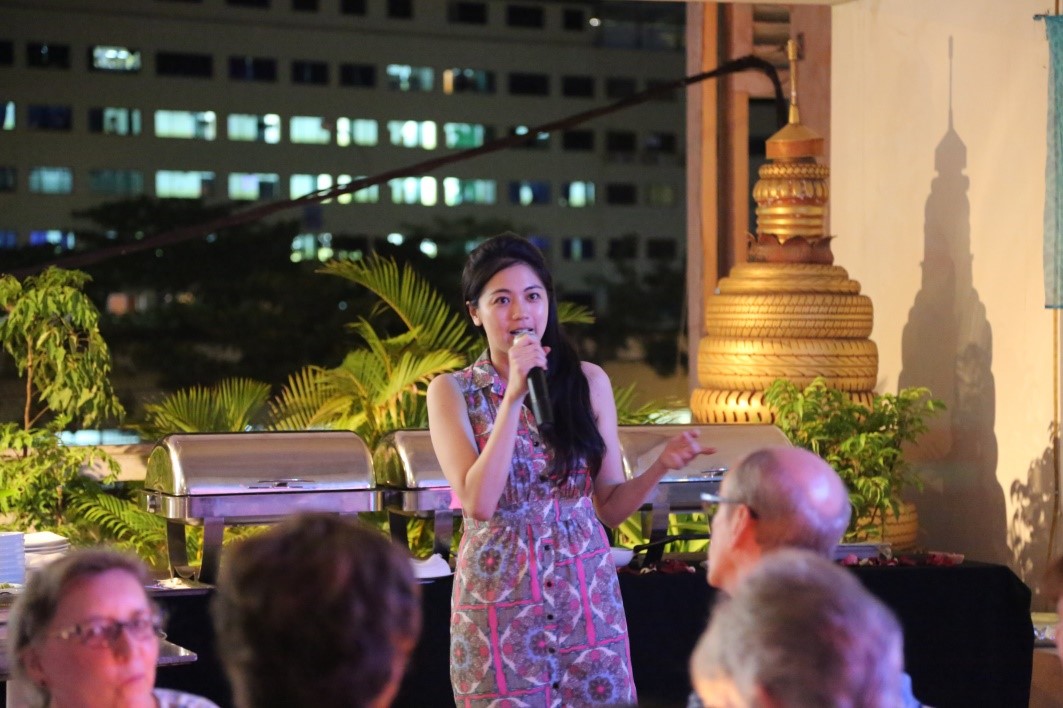 Indian Night: Fund Raising Event on 26th July 2014
  On the 26th of July, Operation ASHA (Cambodia) made a debut at a social  fund  raiser event which  took place at Meta House in collaboration with Little  Kitchen. Little Kitchen is a charity venture  founded in November 2012  where  volunteers prepare food based on a monthly theme. Proceeds go  directly to  the charity or organization of choice where July (Indian Night) was  dedicated  to Operation ASHA.
Preparations began since early May, where organizers of the event including  volunteers have been working tirelessly to make the event a success. Indian  night featured Indian cuisine, served buffet style which includes dishes such  as Samosas and Pakora as starters, Haleem, Chicken Vindaloo, Aloo Gobi,  Daal Lentils and Fish Curry as mains and finally, Khwer as the dessert.
Notwithstanding, the event featured entertainment and decorations to build up the atmosphere for the theme. Slideshows of India and music filled the air, providing a 360 degree immersion of Indian culture.  While honouring India, Operation ASHA featured our work to the audiences through videos photo exhibitions and a speech by Jacqueline Chen (Country Director), informing the audiences of the good cause that they are supporting through this fund raiser event.
The night was enjoyed with an energetic and lively atmosphere, delicious Indian cuisine which was a feast for the senses.
The event was a success where the event and food was well received by the participants. Many positive feedbacks were received.
As organizers of the event, we would also like to extend our gratitude and many thanks to the participants and volunteers who made the event a success.