Assimilation of technology and human effort
Operation ASHA trains local CHWs rigorously and empowers them, at every step, with various technology applications. These applications have been developed in collaboration with governments, target communities, CHWs, beneficiaries, technology experts and psychologists.
eCompliance was the first application, which was developed in 2011 in collaboration with Microsoft Research. It was based on laptops. In 2014, Operation ASHA's in-house technology team migrated it to tablets and also developed all other applications. All hardware is off-the-shelf.
The applications are highly reliable and secure.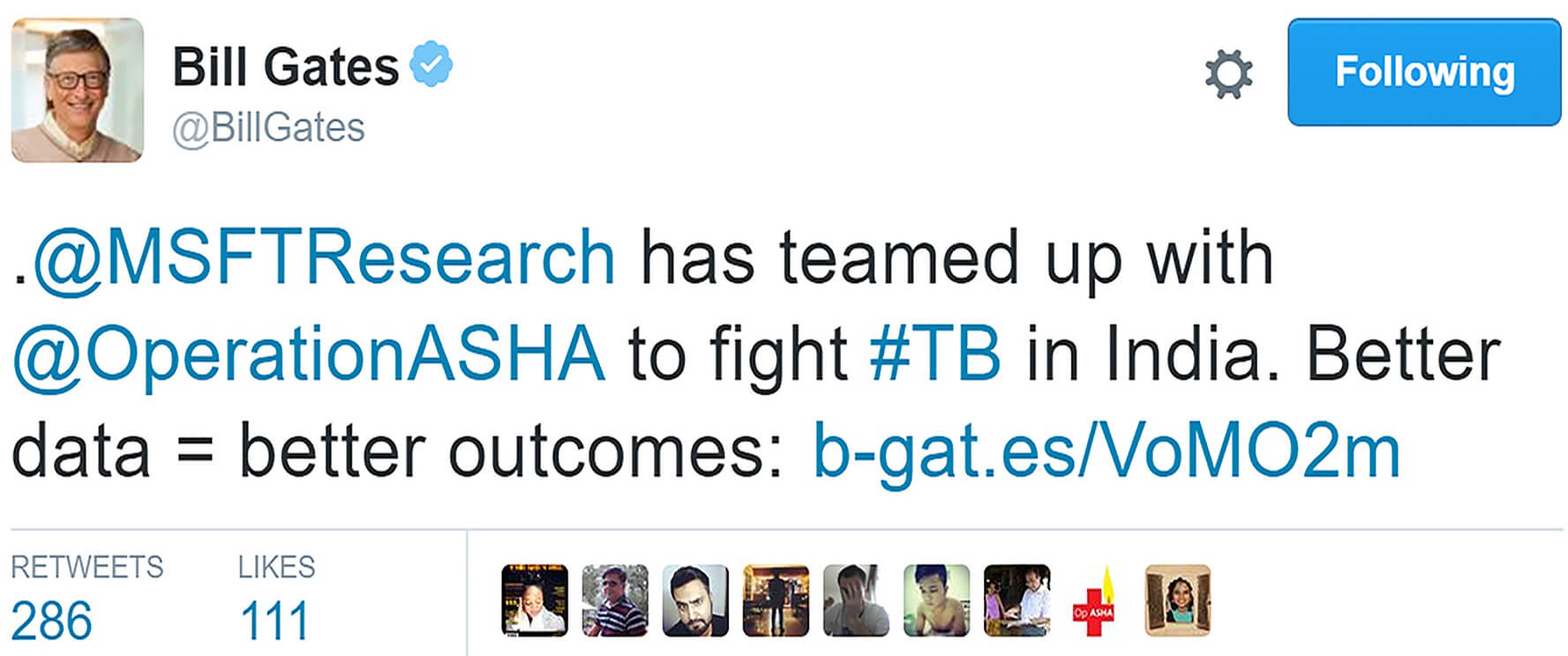 Security & Reliability
Government of India's National Informatics Center has certified security system built in Operation ASHA's eAttendance software to be compliant with Government's cyber security standards. This is a major achievement and allows Operation ASHA to exchange data with Government Servers.
Each application is mentioned below