Operation ASHA strives to establish successful partnerships that result in collective impact to improve health and welfare of the disadvantaged. We would like to thank our generous donors and loyal partners for joining us in reaching the last mile in healthcare delivery. Some of our partners are listed below: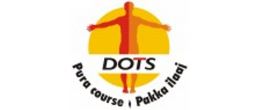 Revised National Tuberculosis Control Programme, Govt. of India (RNTCP) provides medicines, diagnostics and physician's services for the all patients registered with Operation ASHA. The government also provides a cash grant compensating OpASHA for each patient successfully treated two years from the treatment center's establishment. Thus, after two years, each center becomes self-sustaining, and requires no additional funding from OpASHA or external donations.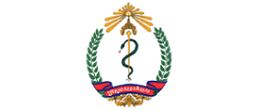 Ministry of Health provides medicines, diagnostics and physician's services for the all patients registered with Operation ASHA in Cambodia. Operation ASHA works closely with CENAT (National Center for Tuberculosis and Leprosy Control) in Phnom Penh, which is responsible for running the National Tuberculosis Program.
United States Agency for International Development, USAID for short (With a Stage 2 grant from DIV) is funding a large scale randomized control trial to establish the efficiency and cost effectiveness of the biometric identification system used by Operation ASHA in preventing drug-resistance. This will be achieved by lowering missed doses and enhancing compliance during the long and tedious treatment regimen for TB.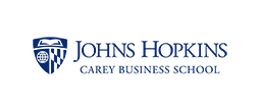 The Carey School of Business at Johns Hopkins University is creating and sharing knowledge that shapes business practices while educating business leaders who will grow economies and enhance their communities. Operation ASHA is running a collaborative project between academics from John Hopkins University, University of Maryland and University of Chicago's Booth School of Business. The project aims to understand how existing patients can help improve detection by motivating them with or without financial incentives.
The World Bank OpASHA was funded by the World Bank through the Development Marketplace Grant in 2011 and 2013. Dr Shelly Batra was invited by the World Bank's TEDx talk in 2014 on ending poverty https://www.youtube.com/watch?v=3c_56Ka-Npw Also, Natalia Agapitova and Cristina Navarrete Moreno from the World Bank's Social Enterprise Innovations team with support from NRMC India, a management consulting firm in New Delhi, India prepared a case study on Operation ASHA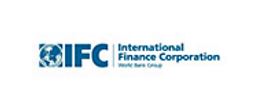 International Finance Cooperation (IFC) is an international organization and a member of the World Bank Group, whose mission is to promote sustainable private sector investments in developing countries and thus to reduce poverty and improve peoples' lives. Operation ASHA was one of the awardees in the India Development Marketplace 2011, which was jointly organized by IFC and the World Bank Institute. They chose to support the replication of OpASHA's innovative and sustainable model in Jaipur.
Poverty Action Lab: Researchers at the Jameel Poverty Action Lab at the Massachusetts Institute of Technology are currently conducting two embedded experiments on Operation ASHA's model using randomization methodology. One experiment will measure the overall impact of the DOTS model (the TB treatment model promoted by WHO and used by OpASHA) and the relative roles of its individual components; the other will examine how Operation ASHA's practice of linking counselor salaries to performance outcomes impacts counselors' efficiency. Scientific evidence from these experiments will show Operation ASHA how it can maximize its impact, help the health community identify and adopt the most effective practices in TB control, and shed light on fundamental questions for development policy such as the role of information in health programs or the efficiency of community-level service delivery.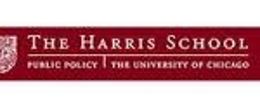 The mission of Chicago Harris is to understand and influence public policies—both through research and by preparing talented individuals to become global leaders and agents of social change. Students from Harris School are currently working with Operation ASHA to evaluate TB models in India.
The International Partnership for Innovative Healthcare Delivery (IPIHD), catalyzed by the World Economic Forum, formed as a result of the extensive research conducted by McKinsey which analyzed 30 innovators worldwide. IPIHD, in collaboration with investors, sponsors, industry, and innovators, actively seeks ways to overcome the key challenges in scaling innovations identified in innovation research through four core programs; networking & learning, business & organization, investment & funding, and knowledge & research.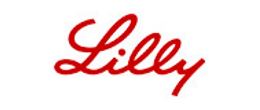 Eli Lilly and Company is a global pharmaceutical company based in Indianapolis, Indiana in the U.S. Eli Lilly funds Operation ASHA's work in Delhi and Gurgaon.
The Stop TB Partnership, housed by the World Health Organization and composed of 1000 partner organizations, was established in 2000 to eliminate tuberculosis as a public health problem. Operation ASHA was recently elected to the Coordinating Board of the Stop TB Partnership, representing all NGOs working in TB control from the developing world.
BiGTech assists NGOs in India by offering access to the software donor programs of its donor partners. In collaboration with Microsoft, BiGTech has provided Operation ASHA free software whose value amounts to more than $30,000.
GuideStar India provides a portal for individuals to find information about more than 1,000 NGOs in India quickly and easily. OpASHA is registered with Guidestar and received major donations through the organization.
Ammado connects nonprofits, companies and individuals dedicated to positive change, according to their website. We use Ammado to give individuals more options to donate, and provide an easy, secure payment gateway.
GlobalGiving is a non-profit that connects donors with grassroots projects around the world to make a high impact. GlobalGiving conducts a rigorous due-diligence process before registering any non-profit organization on their portal. Operation ASHA regularly participates in their giving challenges and utilizes the portal to accumulate support from individual donors.
CashKaro.com is India's No.1 Cashback and Coupons website. Their goal is to help members save on their regular online purchases at leading Indian and International Brands.
AadharBridge from Khosla Labs provides us with the SDK to help us integrate Aadhaar authentication and eKYC into our eCompliance application. They also take care of the transaction costs.